Jane K. Cleland's article, "Whisper Sweet Somethings" (Writer's Digest February 2018) sparked two ideas about sounds I want to use in my work in progress. Here's how I received Cleland's suggestions.
1. Tone Down Sounds for Greater Effect
I think of how melodrama is less effective than more subtle reactions. This is true for responses to sounds. Cleland says, "Strident shrieking gets noticed; calm quiet gets results."
This example came to me:
Loud: Mother came toward me, waving scissors over her head. "You think you're so beautiful?" she screamed. "I'll show you! I'll show you!"
"Please don't!" I yelled, my heart pounding." She grabbed a strand of my hair. I shrieked as she hacked it off.
Quiet: Her face a purplish red, Mother came at me with scissors gripped in her beefy fist, her breaths snorting through her nostrils. "I'll show you how beautiful you are," she said in a low, guttural voice through clamped teeth.
I stepped back, my head shrinking into my cowering shoulders and my heart freezing into a solid mass. In sneaker soles coated with glue, I rotated toward the hallway that led to my room. She grabbed a handful of my mane, and my head jerked back. A sharp pain burned my scalp. Dull scissor blades rasped as they chewed my hair.
2. Force a Response Like One From Pavlov's Dogs
Cleland writes, "You can produce predictable responses in your readers by using Pavlovian conditioning to generate certain specific expectations."
In addition to the reader, this made me want to create a Pavlovian reaction in my main character. My blogs on wounds and strong females characters with wounds came to mind. We can set up early in the story sounds that occurred every time the wound-creating instances happened. Then we can use the sounds later to elicit the character's automatic response when they hear those sounds.
Here's an example in synopsis form; reactions would need to be shown not named.
When Ellen was a preteen, her live-in uncle entered her bedroom drunk on many Tuesday nights. He'd lumber in right after the train rumbled through town a block away and its whistle blew at the intersection. As soon as she'd hear the whistle, she'd start shaking and whispering prayers that he wouldn't enter her room that night. As an adult, Ellen lives nowhere near train tracks, but on a business trip, she wakes to a train whistle and starts shaking and whispering prayers, waking up Sally, her business colleague in the other bed.
We can turn this into a positive sound event. Ellen was always afraid alone in the low-rent apartment and couldn't sleep with the arguing outside and the pounding on nearby doors. Daddy always came home minutes after the train's whistle blew. Once she heard him close the door and turn the lock, she felt safe and drifted off to sleep. Adult Ellen is afraid in the motel alone on her business trip. Then a train whistle sounds and she falls asleep.
How to make sounds elicit strong reactions in your stories. Click to tweet.
What sounds or lack of sounds might work in your story?
COOKING UP KISSES – has earned an Amazon #1 bestseller ribbon in two categories!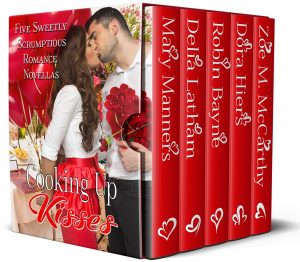 Five scrumptious e-book romance novellas, all for $0.99 or free on KindleUnlimited. Here's the link.  Here are the blurbs: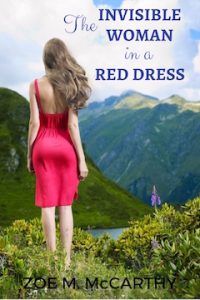 THE INVISIBLE WOMAN IN A RED DRESS BY ZOE M. McCARTHY
Candace Parks lives a passionless life in Richmond. The computer programmer returns to the empty family home in the Blue Ridge Mountains solely to evaluate her job, faith, and boyfriend. Her high school crush, Trigg Alderman, who barely remembers her, visits his Gram next door. Sorting her life out? How about nothing of the sort!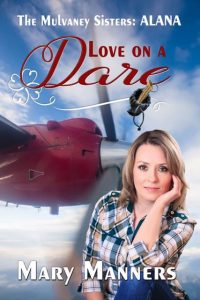 LOVE ON A DARE BY MARY MANNERS
Alana Mulvaney's life is in a holding pattern. Consumed by day-to-day operations of the family business, Alana has no time for fun or romance. But a little fun and a whole lot of romance is just what Alana's sisters have in mind when they learn childhood friend Donovan O'Reilly has returned to town.
Donovan O'Reilly has loved Alana Mulvaney since he moved in next door to her at the age of five. But he broke her heart when he was forced to leave town, and now that he's returned home to Winding Ridge he has a second chance to prove himself. But is it too late to earn her trust…and her love…again?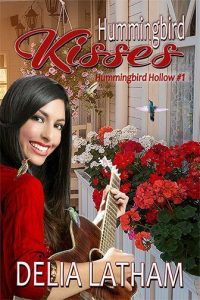 HUMMINGBIRD KISSES BY DELIA LATHAM
Toni Littlebird believes that when she meets the man God created for her, she'll know—and she'll love him in that very moment.
But then Dax Hendrick roars into Hummingbird Hollow on a noisy, crippled Harley, stinking up the air and chasing away her beloved hummingbirds. One look into the intruder's eyes and her heart sinks. He's "The One." She'd been right about knowing, but wrong about something far more important: She will never love this man!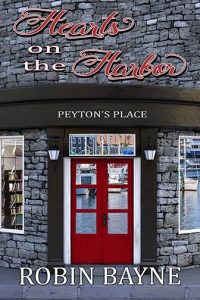 HEARTS ON THE HARBOR BY ROBIN BAYNE
Cara Peyton is content with her life, her trendy Baltimore bookshop is perfect for her. But when her ex turns up to remodel the store, asking for a second chance, she's torn and unsure about risking her heart again. Can he convince her to trust him, and God, before the job is finished?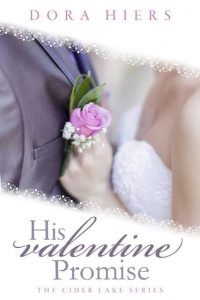 HIS VALENTINE PROMISE BY DORA HIERS
Another Valentine's Day and Quinn Randolph prefers to spend it with her sweet rescue lab. Who needs men and their broken promises? Especially Pierce Karson's! Years ago, his desertion shattered her. Now he's trying to steal the property she targeted to expand her florist shop! Pierce only wants to belong…and for Quinn to choose him. His Valentine Promise…