The last two weeks, I've given examples showing characters' love for each other and examples showing characters' flaws.
This week, I give an example of a character exhibiting a wound. I chose being stalked. I consulted The Emotional Wound Thesaurus: A Writer's Guide to Psychological Trauma (Angela Ackerman and Becca Puglisi. For brevity, I offer a telling synopsis that depicts a woman wounded from being stalked.
Lola
Artist Lola has entered an oil painting in a contest. Damien's oil hangs next to Lola's. He opens a conversation. She's glad to have the company. Damien offers a suggestion of how she could have improved her painting. His boldness surprises her.
Lola's oil wins. Damien looks confused, then his face reddens. He glares at her and stomps away. Lola feels guilty that she's the cause of Damien's anger.
The next day, Lola sees Damien at an outside market. She wonders if she should wave, but decides against it. He made her uncomfortable at the art show. With the size of Chicago, she won't see him again anyway.
But she does—the next day in a grocery store. He doesn't acknowledge her. She doubts the coincidence. Is he stalking her? Her skin crawls.
The following day, she spots Damien looking at a magazine at a newsstand outside her apartment building. Her heart pounds. What are his intentions?  Unless he actually does something, the police won't stop his stalking. Why had she been friendly with Damien at the show?
After weeks, Damien begins glaring at her and making threatening gestures. She can't sleep and is exhausted during the days. Her clothes hang on her body.
Then his stalking abruptly stops. He's probably out of town. Or in jail. He'll be back.
An acquaintance, Cade, asks her out. Like Damien, does Cade see how weak she is and wants to hurt her? Obviously, her judgment about men is flawed. At the art show, she should've recognized Damien was a threat.
Lola turns down Cade. Will her rejection upset him? She hurries home and locks the door. Is Cade lurking in the hallway outside her door?
On the street, Tom, her friend from art classes, comes up behind her and covers her eyes. She screams, scaring Tom. She apologizes. Before she can stop him, Tom snaps a photo of her. Lola ends the conversation. She shouldn't be too friendly with Tom, who looks like Damien. He could become obsessed.
Tom and several guys are friends on Facebook. Will Tom put the photo he took of her on Facebook? She shuts down her Facebook account.
Lola finds excuses to stay home from church and art class. Her best friend, Caitlyn, becomes annoyed at her frequent calls and invitations to come over. Lola needs Caitlyn to help her make good decisions about attending art shows and putting her works in galleries. She dreamed the owner of a gallery who was interested in her paintings started stalking her.
Lola hopes Caitlyn will join her at a self-defense class. Better yet, she could move. Then she could stop looking through the slits between her curtains every few minutes.
Show characters' wounds through their behaviors. Click to tweet.
What other behaviors might a stalking victim display?
COOKING UP KISSES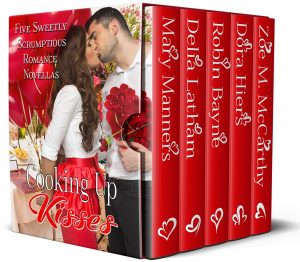 Five scrumptious e-book romance novellas, all for $0.99 or free on KindleUnlimited. The last few weeks, steadily ranked in the top 10 in Christian Fiction Collections. Here's the link.  Here are the blurbs: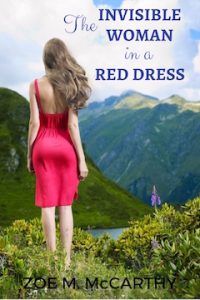 THE INVISIBLE WOMAN IN A RED DRESS BY ZOE M. McCARTHY
Candace Parks lives a passionless life in Richmond. The computer programmer returns to the empty family home in the Blue Ridge Mountains solely to evaluate her job, faith, and boyfriend. Her high school crush, Trigg Alderman, who barely remembers her, visits his Gram next door. Sorting her life out? How about nothing of the sort!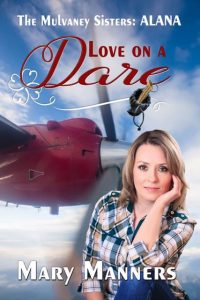 LOVE ON A DARE BY MARY MANNERS
Alana Mulvaney's life is in a holding pattern. Consumed by day-to-day operations of the family business, Alana has no time for fun or romance. But a little fun and a whole lot of romance is just what Alana's sisters have in mind when they learn childhood friend Donovan O'Reilly has returned to town.
Donovan O'Reilly has loved Alana Mulvaney since he moved in next door to her at the age of five. But he broke her heart when he was forced to leave town, and now that he's returned home to Winding Ridge he has a second chance to prove himself. But is it too late to earn her trust…and her love…again?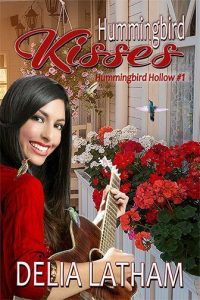 HUMMINGBIRD KISSES BY DELIA LATHAM
Toni Littlebird believes that when she meets the man God created for her, she'll know—and she'll love him in that very moment.
But then Dax Hendrick roars into Hummingbird Hollow on a noisy, crippled Harley, stinking up the air and chasing away her beloved hummingbirds. One look into the intruder's eyes and her heart sinks. He's "The One." She'd been right about knowing, but wrong about something far more important: She will never love this man!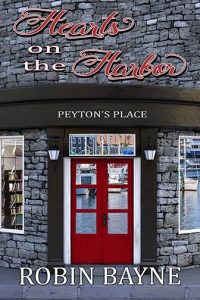 HEARTS ON THE HARBOR BY ROBIN BAYNE
Cara Peyton is content with her life, her trendy Baltimore bookshop is perfect for her. But when her ex turns up to remodel the store, asking for a second chance, she's torn and unsure about risking her heart again. Can he convince her to trust him, and God, before the job is finished?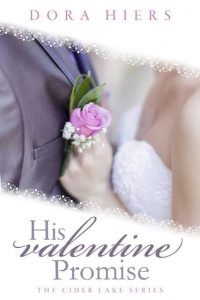 HIS VALENTINE PROMISE BY DORA HIERS
Another Valentine's Day and Quinn Randolph prefers to spend it with her sweet rescue lab. Who needs men and their broken promises? Especially Pierce Karson's! Years ago, his desertion shattered her. Now he's trying to steal the property she targeted to expand her florist shop! Pierce only wants to belong…and for Quinn to choose him. His Valentine Promise…