"But making money at fairs and shows isn't as easy as it seems. It requires research, planning and the ability to keep a smile on your face while standing on your feet for long hours. And that's not for everyone." — Rosalind Resnick
This spring, I took Calculated Risk, my inspirational contemporary romance, and my two books of Contemporary Christian short stories to festivals and a flea market. Consider these observations and experiences in your marketing plan.
1.  Music Festivals
•  If the primary draw is music, interest in any kind of vendor was much less than at flea markets I've attended. Attendees of music festivals come to listen and dance to the music.
•  Because of the folksy atmosphere of music festivals, readers and tourists who attend such functions tend to gravitate to books based on history, activities, or other subjects related to the area.
2.  Book Festivals
The first one I attended was part of a music festival. (See Music Festivals)
The second one assigned an author to each store on a quaint town's Main Street.
•  I did better than the other authors. Why? I sat in the back of a friend's art studio, where she was teaching an art class to children. The salesperson was to send back book-fest wanderers. All my sales came from the storeowner, salesperson, and the parents and grandparents of the children. None were part of the fest.
•  Long-term road construction outside of town hampered people in the golf community, the town's main source of sales, from coming to the book fest.
3.  Flea Markets
•  Unlike music festivals, people who attend flea markets are looking specifically to spend money at vendor stalls.
•  Probably less than 10% of attendees are book lovers.
•  The local flea market had considerably less people flow through than any of the music festivals. Yet, I sold more books at the flea market than at any one festival.
4.  Success Can Be Something Other Than Sales
•  Book-related professionals seem to attend book festivals looking for authors. I met four.  
•  At a book and music festival, I received two author event invitations. One from a library representative, and one from a bookstore manager in a larger city.
•  At a book fest, a used bookstore owner invited me to stop by and talk to her. I will.
•  At the festivals, I met other authors, and we shared contact information. Often authors in the area will alert you to other opportunities.
5.  Book Sales & Expenses
•  Unless your book is based on history, activities, or other subjects related to the area or you're a great salesperson, expect to sell few books.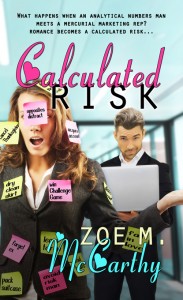 •  I sold more of my short story books than my romance novel, Calculated Risk. Possible reasons:
•  The short story books were less expensive.
•  The short stories appealed to people who don't have the time to read novels.
•  Romance appeals to only a subset of mostly women.
•  The music festival in which I sold the fewest books charged $25. The others were less or free.
•  The music festivals required I bring a 10'x10' canopy and table.
Before spending time or money on festivals & flea markets consider these things. Click to tweet.
What has been your experience in selling books at festival and flea markets?