For The Putting Green Whisperer releasing tomorrow, I had a stack of interviews for which I answered bloggers' questions. At first, I liked the common questions, but was ashamed at the reason. I could copy those answers from other interviews and get the interview job done.
After I'd worked on answering a few unusual questions, I realized they revealed more about me and my story. Below, I list some less common interview questions that may tell more about an author and the author's book.
Less Common Interview Questions About the Author
What was the most surprising thing you learned about yourself as you wrote this book?
What was the best money you ever spent for your writing career?
What does literary success look like to you?
How could reading your readers' reviews and comments help you?
Have you met any of your favorite authors? What was the moment like?
Is it true that being a published author is glamorous? Why or why not?
Were you an avid reader as a child? What did you read?
How does your faith affect your writing?
What would you be doing if you weren't writing?
If you could be a fictional character from literature for one day, who would you be and why?
If you were a pair shoes, what style, brand, and color would you be?
If you've been on a writer's retreat, what was the greatest benefit to you?
What is one book that made you cry and why?
How does writing affect your energy level?
What's more important to you, to be original or to deliver to readers what they want?
What was an early experience where you learned that language had power?
What writing groups or events do you attend, and what are the benefits?
What is an interesting event that occurred in your life?
Less Common Interview Questions About the Book
What did you edit out of this book and why?
What do you love about this story?
What do you hope readers will tell others about this book?
What holiday would your main character enjoy celebrating most and why?
How is your main character more similar or different than you in personality?
What would your protagonist say about how you've put him/her in the story?
Less common author interview questions can reveal more about authors and their novels. Click to tweet.
What other less common questions have you asked or been asked for author interviews?
Pre-order Link Releases tomorrow.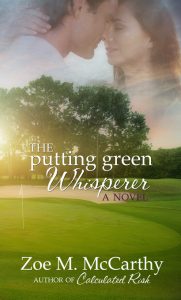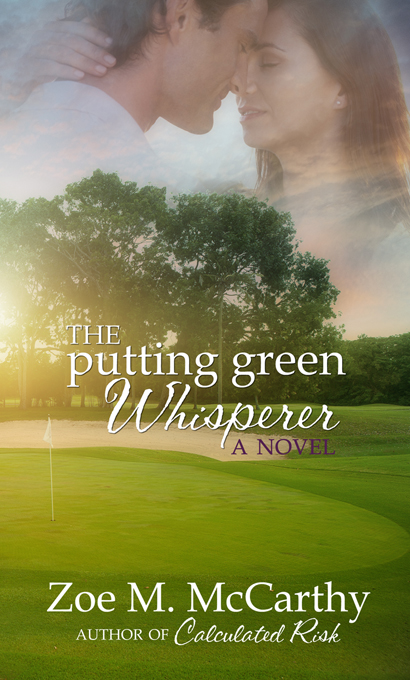 Suddenly unemployed, Allie Masterson returns home to Cary, North Carolina where she caddies for her father on the PGA Seniors Tour. There, she encounters a man who possesses an alluring gift of reading the contours of the green. Fascinated with his uncanny ability, Allie is excited to meet the Green Whisperer—until she discovers that the easygoing caddy is actually Shoo Leonard, the boy who teased her relentlessly when they were kids. Despite Allie's reservations, when Shoo is faced with having to overcome a hand injury, she agrees to use her sport science degree to become his trainer…and then she falls for him.
 Shoo Leonard is grateful to Allie for her singular determination to get him ready for the PGA tour, but he isn't ready for anything more. Still raw from a broken engagement and focused on his career, he's content to be her fist-bumping buddy…but then he falls for her.
What seems like a happily-ever-after on the horizon takes a turn when Allie decides she's become a distraction to Shoo's career. Is it time for her to step away or can The Putting Green Whisperer find the right words to make her stay?