"Yet nothing in the marketing mix is more important than a strong title." —Michael Hyatt
Hurray! Hurray! This post is the 100th I've written. Because I have guests on my blog, I've published more than 100 posts, but this is a milestone for me!
I looked back at my early posts. Five posts did well at the time of publishing and continued to be viewed more often than others over the past couple of years.
Tweetable
I believe the titles made these blog posts popular over time. Click to tweet.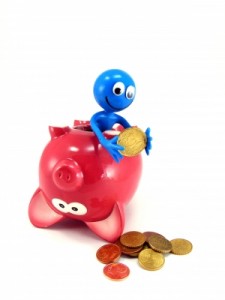 5 Reasons I Don't Care I Lost Money Self-Publishing(Blog #14)
Many in my audience are writers. They've probably considered self-publishing.
4 Crucial Elements That Make Your Audience Talk Up Your Creative Work(Blog #24)
Who wouldn't want more people talking up their work?
4 Ways to Free Yourself from Procrastination in Your Creative Endeavors(Blog #27)
Who wouldn't want to be free from evil procrastination?
4 Choices That Improve Your Perseverance(Blog #25)
Perseverance is a coveted commodity.
2 Tips to Pump Up Your Flat Characters in Your Story (Blog #28)
Actually, the tag, Chevelle, that I included on this post, boosted this one to the all-time high number of views.
For over a year, this post received weekly views and spurred several emails from Chevelle-loving men. One wanted to buy our junked Winnebego mentioned in the content.
Including a word repeated often in the content (Chevelle) in my tags, showed SEO works.
Note Two Important Characteristics:
All titles have a number in them. Number of reasons, elements, ways, choices, and tips. In addition to "How to," giving the number of items is particularly effective.
All titles told what benefits people would receive from the content. (4 directly; 1 indirectly) This is a must.
Tweetable
Work as hard on your post title as you do your content. Click to tweet.
Join me in celebrating Blog #100. What is the title of the most popular blog post you wrote and published? (Please no guest blogs whose titles' effectiveness are masked by the promotion efforts of your guests.)