"Men are not moved by things, but the views they take of them." —Epitectus
We storytellers want our characters to be interesting, plausible, and memorable. But often our characters come across as one-dimensional.
But with a little work, we can do two things that will inflate our flat characters.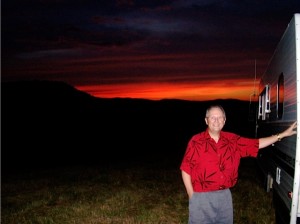 To make your plot work, let's say, three-quarters of the way into your story, your hero needs to remove an engine from an RV and restore a 1970 Chevelle. So right before this event you write: He'd spent many of his teen years working on cars and dreaming of restoring a 1970 Chevelle, so he set to work removing the engine from the old RV's chassis.
Tips to round out your character. 
1. Layer his dreams and expertizes throughout your story so they don't seem contrived when the plot suddenly needs them. However, don't overdo this and slow the story down with many prior events. Your hero might admire a shiny Chevelle early in the story and recall when he worked on cars in high school. Later, a Chevelle in a junkyard might catch his eye. This layering will make your character's dreams and expertizes more plausible.
2. Understand his passions and the value he sees in things that mean nothing to you. It's difficult to write an interesting, memorable character if you can't put your opinions aside and understand what he considers valuable and why. Try interviewing him.
The example below shows what you might need to know to understand your hero's dreams, expertizes, and values. You wouldn't employ all the details in your story. You'd simply understand him.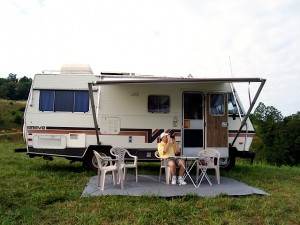 Example:
In 2007, John and I bought a 1983 Winnebago RV, dubbed it Winnie, and parked it on our land before we built our house. Our youngest son popped the hood, and his eyes lit up. He said the 454 engine was the biggest and one of the rarer engines. His dream 1970 Chevelle was the first model year to have such an engine as an option.
I hadn't thought about the engine, other than it worked. I cared more about the bed, sinks, and shower. Over the next four years, our son occasionally asked how Winnie's engine was doing. "Still running," we'd say.
After we built our house in 2011, our son advised us not to give Winnie away. He said the engine and transmission were valuable. So we put Winnie up for sale on a nearby RV lot.
After a year, it hadn't sold. We mentioned to our son, we'd be glad if the owner of the RV lot junked Winnie to rid her from our responsibility.
Later, we received a call from our son. He said if we planned to junk Winnie, he'd like to have the engine and transmission. With our happy consent, he:
called around until he found a nearby scrape metal place that would take Winnie,
purchased a 1970 Chevy Chevelle to put the engine in,
ordered original 1970 parts for the Chevelle on eBay,
traveled four hours to our house with his family,
drove Winnie from the RV lot to the salvage yard, and
made the four-hour trip again in his truck the next weekend to get the engine and transmission.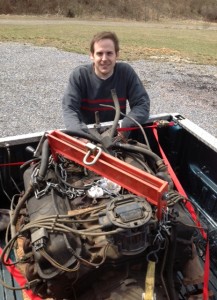 While I write this, he's at the salvage yard in 26-degree weather, removing his treasure from Winnie.
My son saw value in something we were ready to trash. He pictured more than an old engine and transmission. He envisioned a rusty Chevelle restored to its original beauty. He grasped the opportunity to make his dream come true. And he enjoyed honoring Winnie's retirement. I received a deeper understanding of my son's passion with cars.
What have you done or could do to understand your story character better?