Subject of Intrigue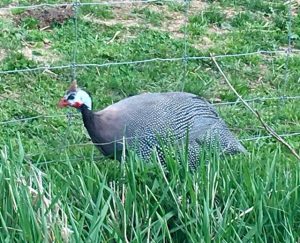 As the people who follow my Facebook author page know, a huge pig at a peculiar farm intrigues me. Horses, regular cows, longhorns, guinea hens, and Pig live there. Pig roots alongside the grazing cows.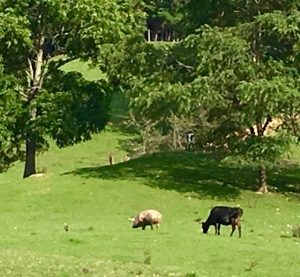 John knows he must be ready to stop if I see Pig in the pasture. So far, this and the next photo are the best photos I've taken of Pig. I zoomed in so much the photos are blurry.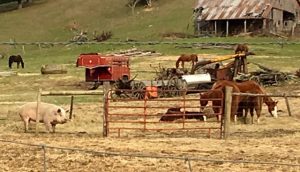 Friends have encouraged me to call the farmer and ask if I can arrange an interview and get a photo of Pig. They say the farmer is a man full of interesting stories.
I've learned from another friend raised on a pig farm that male pigs have prominent tusks, because of their testosterone. I've seen black wild boars with tusks, but I've never seen a pink pig with tusks. Online, I saw many pigs with tusks. I was getting into pigs.
The Process to Include a Subject of Intrigue in a Story
My feelings for Pig came first. Seeing Pig beside cows and horses delighted me. My Facebook conversations with friends germinated the idea to include Pig on my hero's cattle farm. Then the idea he belonged to the hero's deceased wife zipped into my mind. I pictured Pig on the book cover. I wanted to interview Pig's farmer. I realized Pig would be an excellent secondary character.
Remember, secondary characters must have a purpose related to a main character. They help show the character's traits and flaws, give the character someone to talk to, mentor the character, offer a personality that contrasts the main character's personality, etc.
I needed something to draw tender feelings out of my hero who still mourns his deceased wife after five years.
I don't want to reveal too much of the plot, but my hero, a man of few words, is a cattle farmer. Pig will have belonged to his deceased wife. And that's the only reason pesky Pig is not bacon. Pig gets in trouble, and my hero knocks heads with the porker. But my cattle farmer also, begrudgingly, has a soft spot for Pig. They share the bond of mourning the hero's wife.
My hero's relationship with Pig gives me a way to show his tenderness concerning his wife other than solely through his thoughts.
Moreover, when the heroine comes to work at the farm, she will develop a special relationship with Pig that creates conflict for the hero.
I know I'll enjoy writing Pig into the story. But I need an awesome name for Pig. I want one that avoids references to ham, pork, bacon, etc. The deceased wife wouldn't name her friend with names containing pig edibles. One friend suggested George. Will you please give me alternatives in the comments?
Draw on something that captivates you for a place in your story. Click to tweet.
What do you think is the perfect name for Pig?
COOKING UP KISSES – has earned an Amazon #1 bestseller ribbon in two categories!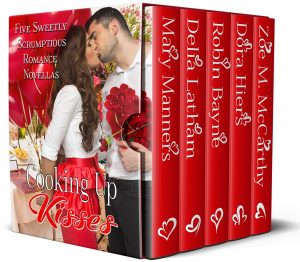 Five scrumptious e-book romance novellas, all for $0.99 or free on KindleUnlimited. Here's the link.  Here are the blurbs: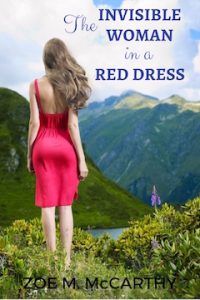 THE INVISIBLE WOMAN IN A RED DRESS BY ZOE M. McCARTHY
Candace Parks lives a passionless life in Richmond. The computer programmer returns to the empty family home in the Blue Ridge Mountains solely to evaluate her job, faith, and boyfriend. Her high school crush, Trigg Alderman, who barely remembers her, visits his Gram next door. Sorting her life out? How about nothing of the sort!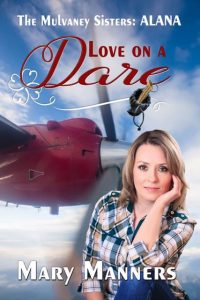 LOVE ON A DARE BY MARY MANNERS
Alana Mulvaney's life is in a holding pattern. Consumed by day-to-day operations of the family business, Alana has no time for fun or romance. But a little fun and a whole lot of romance is just what Alana's sisters have in mind when they learn childhood friend Donovan O'Reilly has returned to town.
Donovan O'Reilly has loved Alana Mulvaney since he moved in next door to her at the age of five. But he broke her heart when he was forced to leave town, and now that he's returned home to Winding Ridge he has a second chance to prove himself. But is it too late to earn her trust…and her love…again?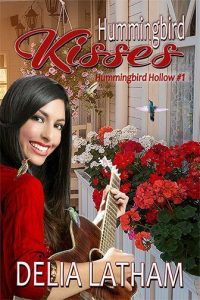 HUMMINGBIRD KISSES BY DELIA LATHAM
Toni Littlebird believes that when she meets the man God created for her, she'll know—and she'll love him in that very moment.
But then Dax Hendrick roars into Hummingbird Hollow on a noisy, crippled Harley, stinking up the air and chasing away her beloved hummingbirds. One look into the intruder's eyes and her heart sinks. He's "The One." She'd been right about knowing, but wrong about something far more important: She will never love this man!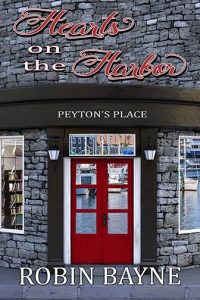 HEARTS ON THE HARBOR BY ROBIN BAYNE
Cara Peyton is content with her life, her trendy Baltimore bookshop is perfect for her. But when her ex turns up to remodel the store, asking for a second chance, she's torn and unsure about risking her heart again. Can he convince her to trust him, and God, before the job is finished?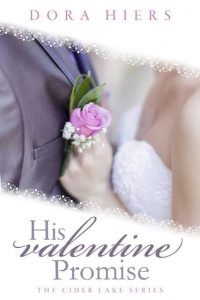 HIS VALENTINE PROMISE BY DORA HIERS
Another Valentine's Day and Quinn Randolph prefers to spend it with her sweet rescue lab. Who needs men and their broken promises? Especially Pierce Karson's! Years ago, his desertion shattered her. Now he's trying to steal the property she targeted to expand her florist shop! Pierce only wants to belong…and for Quinn to choose him. His Valentine Promise…