"The middle of our story should be the 'meat' of the story, as far as conflicts and arcs. Without setting up the obstacles here, any solution in the final act will seem too easy and won't be as satisfying." —Jamie Gold
I pulled 5 books from my shelves. I paged to the middle scene of each book. Here's what happened in each novel in the scene just past middle. (No spoilers.)
1. The Last Sin Eater by Francine Rivers
Rivers didn't let me rest long from a big revelation. She teased me with a ruse to free Cadi away from her parents to make a clandestine visit. Then Cadi's brother, who's loyal to her father, pushes Cadi for the truth. While I'm fearful for Cadi, Rivers has Cadi reveal her life's burning secret. Now Cadi feels called to do activities that'll put her in danger.
With the promise of new obstacles and danger, no sagging middle here.
2. Secrets by Kristen Heitzmann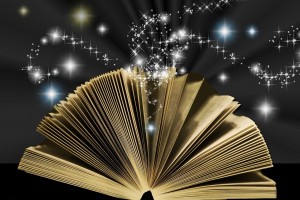 Heitzmann reveals to Rese a secret about her mother in the middle scene. Rese tells Lance about her childhood with her mother, and Lance shares a secret from his past to show Rese he understands. Then he drags Rese from one place to another challenging her to do things he knows are good for her. But this causes her to panic, a reaction to her biggest secret of all.
What will happen next?
3. Blind Justice by James Scott Bell
When lawyer Jake thinks he's done well in court, the judge gives him a "Doc Marten to the stomach." In the next scene, he's tempted to surrender to his damaging habit. When his client's sister arrives to offer help, he rebuffs her overtures. But he has conflicting feelings toward her. She relates an instance from their childhood, to show him what he's doing now. He runs her off, then feels he's lost "the last light of day."
Bell refuses to ease the tension in the middle.
4. The Shunning by Beverly Lewis
Midway through the book, Lewis reveals a secret from the past. A "big problem" accompanies the secret on the eve of Katie's marriage. Lewis adds to the tension and gives Katie anxious feelings about marrying someone who isn't her first love. Then Lewis stirs more tension and foreshadows in Katie's thoughts reactions to the "big problem."
Are similarities occurrng to keep the middle taut? Meaningful secrets, revelations, problems, obstacles, tension, and more secrets.
5. The Road to Testament by Eva Marie Everson
In the middle scene, even though the guy Ashlynne's attracted to breaks their date, she thinks she's made progress in handling her situation in Testament. In the subsequent scene with Will, the guy I want her to like, I think, Oh no, Ashlynne, don't go there, as Everson sets up Ashlynne for a fall. Ashlynne over confidently refuses to listen to Will's warning against her decision.
Again, a problem is used to keep the tension going, romantic and otherwise. I must turn the page to find out what happens.
If you want to avoid a sagging middle, design a meaningful revelation, secret, new problem, tension, or obstacle to make the reader need to know the next turn in the character's journey.
5 examples of what's needed to avoid a sagging middle in your novel. Click to tweet.
What happens after the middle scene of the book you're reading, or writing?