"Pacing is a tool that controls the speed and rhythm at which a story is told and the readers are pulled through the story events." —Jessica Page Morrell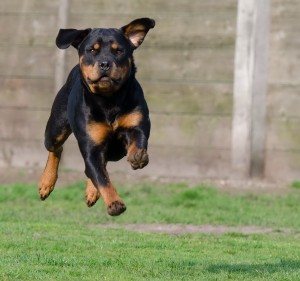 We'd wince at these comments in reviews:
Too much description and explaining bogged down the story.
Everything happened too fast. Left me wanting to know more.
Jessica Page Morrell, in her September 2014 Writer's Digest article, "Pacing Your Story," discusses devices to produce faster- and slower-paced writing.
I'll concentrate on keeping up the pace.
Why do we want to speed up the story?
Morrell says a story needs a fast pace throughout the book, but particularly in first chapters and in chapter and scene openings. She says:
"A quick pace is comfortable—never rushed, careless or contrived. You want the reader to be on edge and involved, not exasperated because things are happening so fast he can't quite take it all in."
Devices for accelerating the pace.
 This list and quotes are from Morell's Writer's Digest article "Pacing Your Story."
Increase the Speed
1 Action Scenes, "few distractions, little description, and limited transitions"
2 Change, "plot dashes off in a new, unexpected direction"
3 Cliffhangers, "reader will turn the page to find out what happens next"
4 Dialogue, "rapid-fire," "reactions, descriptions and attributions are minimal"
5 In Medias Res, "start some scenes in the middle of events"
6 Prolonged Outcomes, "the reader wants to know [outcome]"
7 Short Chapters and Scenes
8 Summary, no "play-by-play," "summarize whole eras, … and backstory"
9 Word Choice, "crisp, punchy verbs," verbs with "harsh consonant sounds"
10 Sentence Structure, short paragraphs; break up long paragraphs
Let's examine a scene – the device number is noted where the pace moves along. (Partial scene from Calculated Risk)
     Cisney held her cell away from her mouth, so Daddy wouldn't get an earful of her heavy breathing after she ran up two flights of stairs. [5]
     He spoke loudly as if he thought he had to yell all the way from Germany. [10]
     Her breathing and heartbeat refused to quiet, and it had nothing to do with physical activity. She'd have to tell Daddy the truth—tonight. [10]
     "We spoke so briefly on the phone before," Daddy said, "I didn't get a chance to ask you about your Thanksgiving."
     "It must be about four in the morning there," she said.
     "I couldn't sleep. How's my man, Jason?" [4]
     "I'm not at Jason's." And neither was Jason. The rat. [4, her reaction is short]
     "What? Where are you?" [4]
     "A friend from work invited me home for the holiday." [4]
     "But why didn't you go to Jason's? Is he there with you?" [4]
     She hated ruining Daddy's vacation. "Because…because he broke up with me." She cringed [9] waiting for the blast.
     "Oh, Cis…" He sounded sympathetic. Maybe Daddy could understand that a man like Jason did pretty much what he wanted, and he wanted to date the beautiful blonde doormat. "What did you do, honey?"
     "I cried, mostly. I'm sorry, Daddy, I know how you feel about crying, but—"
     His volume ratcheted up a notch. "No, I mean, what did you do that made him leave?" [2]
10 Devices to keep your story moving. Click to tweet.
Which device will most improve your story's pace?