What's Included in Setting?
A story setting is more than the place(s) where the author sets characters. It provides the environment in which your drama unfolds, so establish it early in your story. It's interactive—creating the mood, giving meaning to the plot, and strengthening the story theme.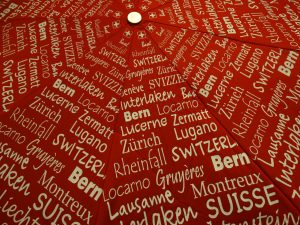 Elements Under the Setting Umbrella
Locale (state, neighborhood, island, saw mill, school)
Weather (tornados, tsunamis, snow, fog, sand storms)
Atmosphere (lighting, humidity, clutter, noise, crowding)
Props (candle, perfume, bowie knife, vacuum cleaner, harpoon)
Era (Civil War, Information Age, Roaring Twenties, Ancient Greece, Civil Rights Movement)
Time (1942, summer, dawn, Christmas, Independence day, February)
Culture (social practices, laws, fads, morals & mores, politics)
Geography (mountains, plains, marshes, islands, deserts)
Plant and animal life (whales, palms, rice paddies, grizzly bears, kangaroos)
Population (dense NYC/Hong Kong; small town; deserted island, Indian reservation; military camp)
Manmade entities (ports, burial grounds, cities, museums, pyramids)
Agriculture (vineyard, ranches, plantations, soil, minerals)
Ancestral heritage (unique groups, cuisine, dialect, attitudes, religions)
Climate influences (ocean currents, notable winds, latitude, altitude, tropics)
Fantasy/Sci-fi (portals, magical/Sci-fi phenomena, future era, topography, climate)
Tips to Write a Setting
1. For authenticity, characters must interact with the things surrounding them. The things characters interact with should be meaningful to the story.
2.  Setting can be woven into the story through:
known landmarks (Statue of Liberty, Eiffel Tower, Alamo)
communication devices of the period (smoke signals, black desk telephones, tablets)
items characters use (laser gun, plow & mule, data cards)
clothing (gingham dress, polyester bikini, sari)
music (minuet, country, reggae),
popular sayings (swell, groovy, ballistic)
rooms (lanai, parlor, veranda)
types of buildings (shack, palace, cottage)
events (bubonic plague, gold rush, D-day)
jobs (chimney sweep, backhoe operator, financial planner)
3. What level of setting details is needed?
At one end, familiar settings may need only a few details for a reader to understand the characters' environment.
At the other end, created worlds and settings that are considered a character may need intricate and abundant details (a haunted house as a character).
Once the reader understands the setting, detailing elements may seem repetitive, especially for faster paced stories. Occasional references or, more often, using the characters' interactions with setting elements may be more appropriate.
4. View the location as if you're employing a movie camera.
First, decide the locations, and the places within locations, that best support your plot, characters, and story mood.
Then view the place through your camera lens. This will force you to consider all facets of the place so that you supply, or make more vivid, the features the reader needs in grasping the setting.
5. Mention notable items that readers familiar with the area expect to appear in the setting.
In Part 2, we'll look at fictional vs. real settings.
Story setting is more than a place; consider this list of the elements. Click to tweet.
What tip do you have to ensure readers understand the story's setting?