ProWritingAid introduced me to sticky sentences. ProWritingAid says this about sticky sentences, "A sticky sentence is one that is full of glue words." To me, it's a special way of looking at wordiness.
Sticky (or Glue) Words
Glue words are words that the reader has to go through before he gets to exactly what the sentence means to get across.
Oh dear, that last sentence is a sticky sentence.
The glue or sticky words are: are, that, the, has, to, go, through, before, to, what, the, to, get, across.
Wow, that's a lot of glue words.
ProWritingAid suggests writers' sentences contain less than 45% glue words.
The culprit sentence above contains 23 words. ProWritingAid identified 14 glue words. 14/23=64%
Not all the identified glue words are making the sentence a sticky sentence. Each could be fine in other sentences. It's the number of them that tires or confuses the reader.
Let me rewrite the sentence.
Glue words are words the reader must wade through before he receives the sentence's idea.
My sentence still has 6 sticky words: are, the, must, through, before, the. But the sentence contains less than 45% and is easier to read.
6/15 = 40%
Here are more examples. I'll underline glue words.
Examples:
Here are a few more examples of sticky words in sentences. (64%)
Here are additional sticky-sentence examples. (33%)
It was wonderful to be in this house for the first time while the realtor was not there to watch her appraise it. (65%)
It was wonderful to be inside the house without the realtor present watching her appraise the rooms. (41%)
We walked out to the truck to get more things as one of the crew struggled with all his might with its back door. (67%)  
We walked outside to collect more furniture as a crew member struggled with the truck's rear door. (41%)
More glue words not noted above: some, should, going, up, down, right, left, straight, off, over, if, not, other.
Watch for sticky (or glue) words in your sentences. Click to tweet.
What is another sticky word you avoid?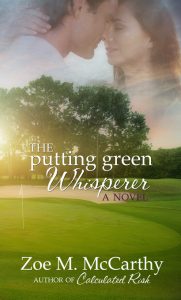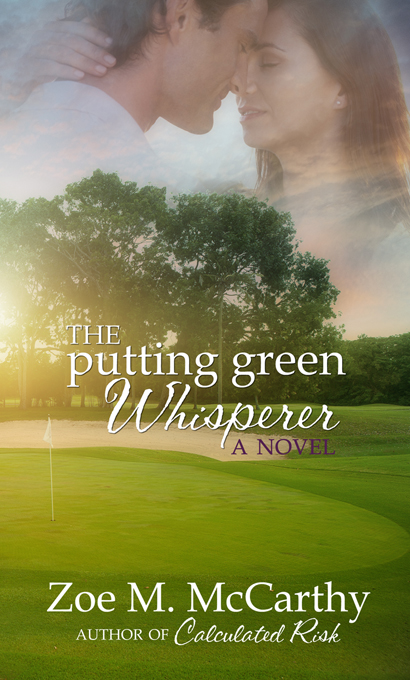 Suddenly unemployed, Allie Masterson returns home to Cary, North Carolina where she caddies for her father on the PGA Seniors Tour. There, she encounters a man who possesses an alluring gift of reading the contours of the green. Fascinated with his uncanny ability, Allie is excited to meet the Green Whisperer—until she discovers that the easygoing caddy is actually Shoo Leonard, the boy who teased her relentlessly when they were kids. Despite Allie's reservations, when Shoo is faced with having to overcome a hand injury, she agrees to use her sport science degree to become his trainer…and then she falls for him.
 Shoo Leonard is grateful to Allie for her singular determination to get him ready for the PGA tour, but he isn't ready for anything more. Still raw from a broken engagement and focused on his career, he's content to be her fist-bumping buddy…but then he falls for her.
What seems like a happily-ever-after on the horizon takes a turn when Allie decides she's become a distraction to Shoo's career. Is it time for her to step away or can The Putting Green Whisperer find the right words to make her stay?