As 2017 ended, I contemplated how I could make 2018 calmer for me as a writer. My word for 2017 was CALM. Focusing and praying on staying calm last year has blessed me. Since January, God has healed me of chronic insomnia and shown me how to receive the peace He offers. So as I leave my year of CALM, I wanted to list other things that will continue my calmness as I go forward.
It's OK for a Writer to …
Platform, Promotion, and Marketing
♥ Take off holidays from posting blogs. I faithfully blog once a week. This year I simply wished my readers well at Thanksgiving and Christmas. I was sincere in my wishes, and the break in blogging revitalized me. 
♥ Use the learning and research performed during writing, marketing, and platform building as topics for blogs. For me, this quickly produces blogging ideas, and the research is mostly done.
♥ Accept offered help. This may be from several people. After my husband retired, he took over the vacuuming, shopping, and laundry so I could write. Then, he read and offered input on my manuscripts. This year, he has revamped my spreadsheets that track my sales for tax reporting and my inventories. He does several marketing tasks, and he's going with me to a writer's conference. Hurray! He's even learned to make memes! Relief for me.
♥ Say no to disliked promotion activities or those that experience or research has shown aren't worth the work. For me, that's TV or Radio interviews, blog tours, and non-reader-related fairs.
♥ Ask for information or help to make progress. I'm respectful of others' time, but I've learned most publishing staff, other writers, and readers want to help. And many who can't, wish they could.
Writing
♥ Write in the style and manner that personally works best. For me, I like to create a thought-out journey, then have the freedom to be creative along the way as I listen to my characters.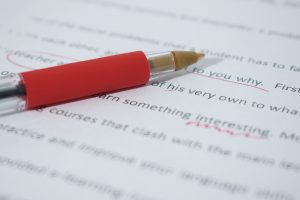 ♥ Make mistakes in drafts. I was surprised at how many of the "mistakes" I write about in my blogs I did in my latest draft. For my draft, this is OK.
♥ Learn from mistakes. Now, as I write and edit, my critique partner sits on one shoulder, my editors sit on the other, and my writing blog posts perch atop my head. These kind people want my story to be the best it can be. I enjoy hearing them speak to me as I write.
<<>>
My word for 2018 is BOLD. If I'm truly bolder, I'll be less anxious and that will contribute to my calmness. And I'll take better care of myself in this demanding profession.
Writers, give yourselves permission to __. And enjoy the writing profession in 2018. Click to tweet.
If you have a word that represents what you'd like to work on this year, would you share it with us? And what will you give yourself permission to do or not do?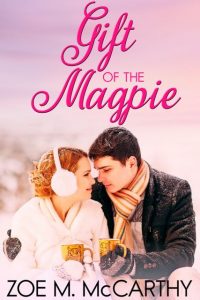 Amanda Larrowe's lack of trust sabotages her relationships. The English teacher and award-winning author of middle-grade adventure books for boys has shut off communication with friends and family to meet her January 2 book deadline. Now, in the deepest snow accumulation Richmond, Virginia has experienced in years, Camden Lancaster moves in across the street. After ten years, her heart still smarts from the humiliating aftermath of their perfect high school Valentine's Day date. He may have transformed into a handsome, amiable man, but his likeability doesn't instill trust in Amanda's heart. When Cam doesn't recognize her on their first two encounters, she thinks it's safe to be his fair-weather neighbor. Boy is she wrong