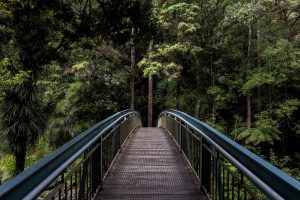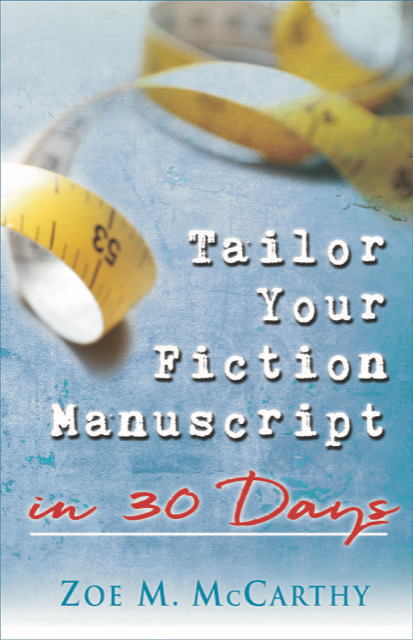 Zoe's book, Tailor Your Fiction Manuscript in 30 Days, is a fresh and innovative refocusing of your novel or novella. Through a few simple—and fun—steps, Zoe helps writers take their not-ready-for-publication and/or rejected manuscripts to a spit-polish finish. Writing is hard work, yes, but it doesn't have to be difficult. —Eva Marie Everson, best-selling and multiple award-winning author, conference director, president of Word Weavers International, Inc.
To pull readers into your story, you'll want to include six elements. In Part 1, we covered the first two: Intriguing Opening and Grounding the Reader. Today, we'll look at two more elements.
3. Protagonist's Ordinary World
You'll cover the protagonist's ordinary world in a paragraph, a scene, or in as much as a chapter. It's a picture of the protagonist's normal situation. Why give the reader this ordinary world?
Contrast.
Show your reader what your protagonist's world looks like before and after something significant happens. When the significant event happens—the inciting incident—your reader will be excited to enter the story to learn how your protagonist handles her new life situation.
The protagonist's ordinary world may be nice and calm before something significant happens. Or he may be in an awful state. It's not about nice to nasty. It's about contrast.
The inciting incident is a small or big event that sends the protagonist on a new journey, in a new direction, into a new world.
Example – (Big Inciting Incidence)
A doctor makes her rounds in a hospital, chatting with her patients and making sure they're receiving the best care she can give them. Then she's called to the room of a young woman STAT. When she arrives, she finds the woman she saw ten minutes ago is dead with her throat slit and a scalpel in her hand. The doctor doesn't believe the woman committed suicide. She prefers to stay out of the police's way, but detectives are strongly leaning toward suicide. The doctor commits to learn who killed her patient. She's on a new journey into an unknown world. The inciting incident is the patient's death.
Note the contrast between her ordinary world as a healer who wants to do the best for her patients and her new, dangerous world of seeking out a murderer.
Example – (Small Inciting Incidence)
Living in an abusive relationship, the protagonist, Trinity, and her sister have dreamed about driving across the US to see their grandmother. To Trinity, it's a dream because she'd be too afraid to ask her boyfriend for permission to go.
At dinner one evening, while her boyfriend butters his cornbread, he grumbles that it's burned on the bottom. He says, "If you can't do anything right, you might as well leave."
His words stop her worries about burned cornbread dead.
While he's later watching TV, she paces their bedroom floor, angry at his comment. But in a twisted way, she realizes it gives her permission to leave.
Her sister texts Trinity that they won't see their grandmother again unless they go soon. Trinity packs a suitcase, sneaks out the back door, and walks to her sister's house. Her boyfriend's small but biting comment is the inciting incident. Her sister is the needed mentor to give her a push into her new world—their adventurous trip. Her journey begins.
4. Hint of the protagonist's inner and external goals
Your protagonist thinks these are the goals missing in her life that she longs for.
We hint at these goals because readers want to know what they're rooting for in the protagonist's story.
The keyword is hint. No backstory.
How might you hint at these goals?
Outer goals are specific actions they can take.
In my first example above, the doctor's outer goal is to send her patients home healed and happy. The inciting incident adds an obvious new goal. To find out who killed her patient.
For the abused woman, Trinity, her outer goal is to visit her grandmother someday.
Inner goals are like revenge, success, to feel accepted, etc.
While the doctor makes her rounds, the author could hint her inner goal is to be respected for doing the right and best actions.
Trinity's inner goal could be she wants to be worthy of love. The author can hint at this while she's pacing in the bedroom.
Join me next month to look at:
Hint of the protagonist's greatest fear
The inciting incident, if possible
What is the protagonist's ordinary world in the novel you're reading?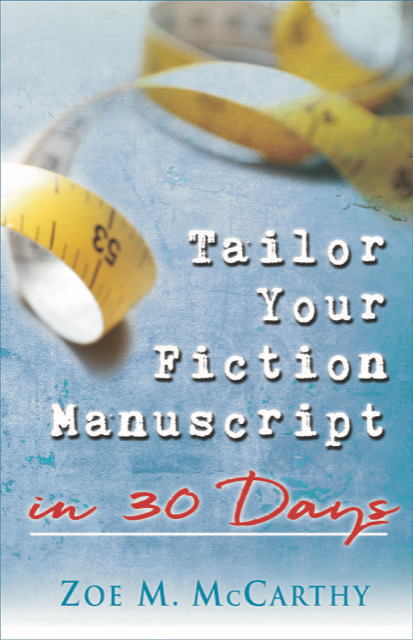 I finished reading Tailor Your Fiction Manuscript in 30 Days. I have AND will highly recommend it to anyone who dabbles in fiction. It's one of the best "how to" books I've ever read.
—Marsha Hubler, Director Montrose Christian Writers Conference