"Just as iron sharpens iron, friends sharpen the minds of each other." —Proverbs 27:17 NIV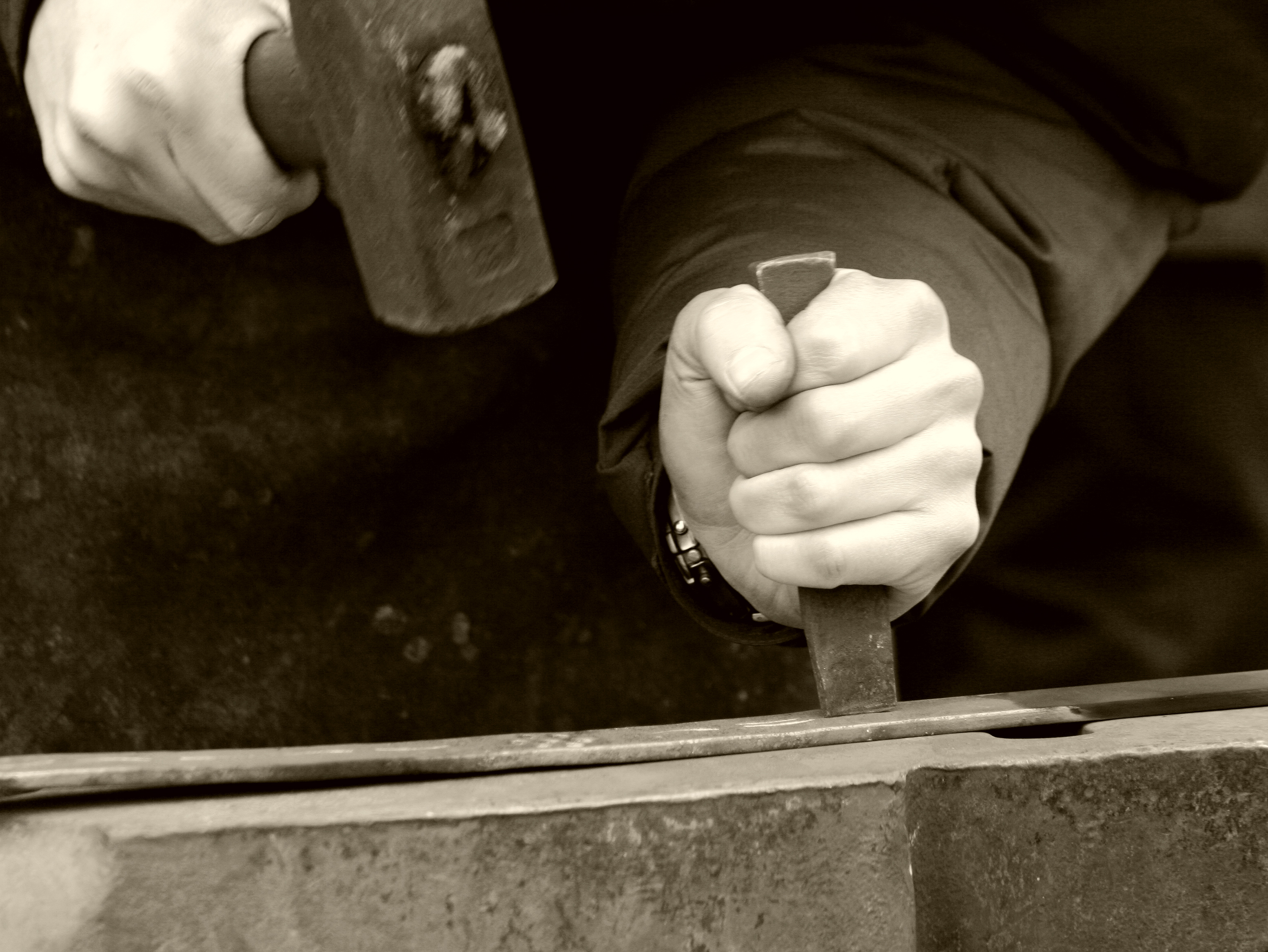 You're tired of hearing what you want to hear and going nowhere. Deep down you know your creative work could improve.
Like a cotton ball can't hone a sharp edge on cotton candy, fawning and insincere people can't help you become a solid crafter in your creative field.
After many years, I'm becoming a sharp iron wedge with WRITER chiseled into my face. I'm grateful to those who've sharpened me. Here are the activities that honed me the most.
1.   Join Groups
In groups, you'll meet experienced people who can sharpen you. These iron wedges frequent  groups to fine-tune their own chiseling edges and to mentor and teach others. So, join:
National and local groups
Conferences
Email or online discussion boards
Accountability groups
Character-building groups
Tips:
Look for groups that:

Share successes

Promote one another

Share information and opportunities

Encourage each other

Seek participants in these groups who care enough to sharpen people with truth, excellence, and gentle firmness. Be ready to reciprocate.
Join groups outside your creative field. A friend writes stories with hockey settings. She took an 8-week hockey course.
Join groups that sharpen your character. For me, studies delving into Biblical truths and calling me to live up to God's commands sharpen me.
Participate often in your selected groups and develop friendships.
2.   Seek People Who Will Sharpener You personally.
Critique partner
Mentor
Coach
Contest judges
Professionals
Tips:
Look for partners who care enough to sharpen you with truth, excellence, and gentle firmness.
Give your best in critique groups. Then invite one or two to team with you. Those who:

give their best back;
want you to succeed as much as you do;
you want them to succeed as much as they do;
give and receive constructive criticism well; and
are committed to the critiquing process.
♦
Listen to contest judges or editors. If you disagree with them:

kill your pride and learn from them;

realize something hit the judges or editors the wrong way, and they made the effort to comment;

look deeper and be sharpened; and

relax—it's you who decides how you'll use their help.

Seek accountability partners who don't let you off the hook. God is my first-line accountability partner, but my friends in Forward March help me also. Look for new partners who'll:

review your goals and progress;
push you to move forward;
encourage you to dust yourself off and start fresh when you've had a bad week.
Being sharpened can be painful. But ultimately, chiseling through hard work successfully and sharpening others' creative edges is a great reward.
Tweetable
Look for people who care enough to sharpen you with truth, excellence, and gentle firmness.
click to tweet
What did the person who sharpened you most do for you?